Your home or business location provides an ideal environment for all types of bugs, creepy crawlers and critters – dark spaces, plenty of food and moisture and a perfect climate for living and breeding. Not to mention spreading disease.

It's yucky, but true.

Without a regular pest control program, you're inviting all kinds of trouble inside. Let Goodspeed Pest Solutions protect your family, pets or employees and customers. We're a locally owned business that provides affordable, top-quality pest control services for homes and businesses in Sugar Land, Missouri City, Richmond/Rosenberg, Katy and throughout the Houston/Harris County area.

Goodspeed Pest Solutions specializes in eliminating and preventing termites, spiders, ants, cockroaches and pests commonly found in Texas, along with rodents and other intruders. And we'll protect your home or business with a program of quarterly treatments – no contracts required! We'll send you a gentle reminder when it's time. Scheduling is easy and payment can be made via check, credit card, cash or even PayPal.

We also offer pre-purchase termite inspections of homes, along with customized termite protection programs, to ensure that your most important assets are safe.

Scan the QR Code to add us
to your phones contacts.

Or, just give our office a call for more information at 281-403-2323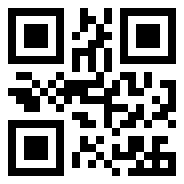 Buying a home? Ask about our Home Inspection Services!


TREC Professional Real Estate Inspector #4100







281-403-2323 office

email us at office@goodspeedpest.com
HOME OUR SOLUTIONS COUPONS SCHEDULE AN APPOINTMENT CONTACT US ABOUT US
Copyright 2013 Goodspeed Pest Solutions, Inc.
Licensed and Regulated by the Texas Department of Agriculture, Structural Pest Control Service
PO Box 12847 Austin, Texas 78711-2847
(512) 305-8250